What is your online presence and how do you build it?
Digital Trails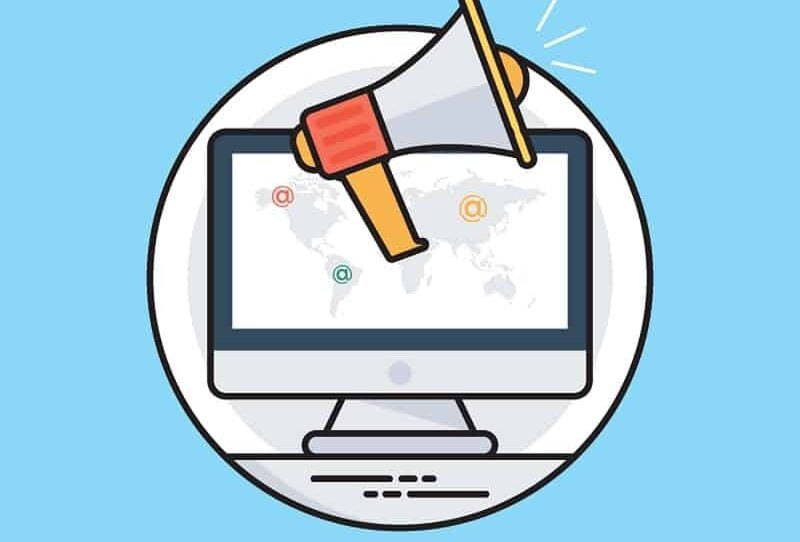 If you've just started your business or have recently decided to take your business online, building your online presence can mean the difference between success and failure. But it can also be a daunting task.
With so many brands fighting for visibility online, it may seem downright impossible to get yours at the top of search results pages and in front of your audience. In this blog we'll give you some tips on how you can create and build your online presence for your brand to ensure you have the right eyes on it.
1. Online presence definition – what does it mean to have an online presence?
If you're looking for a definition, online presence is the collective existence of a business or an individual that is found online via searches. A business' online presence can come via its website, social media channels, publications in online journals, memberships to associations listed online, and so on. The same goes for any individual.
2. Why is online presence important?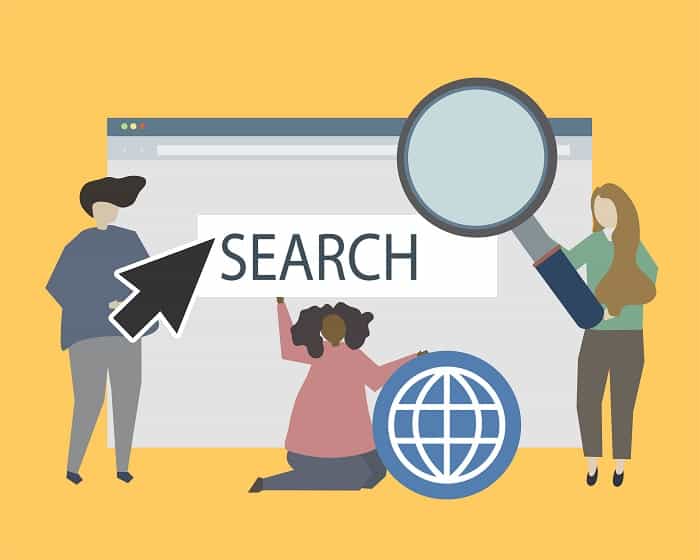 Having an online presence is essential to the success of any business regardless of size or what industry it belongs to. It allows potential customers to find you, get to know you, interact with you and most importantly, trust you.
Now that you know what an online presence is and why it's so important, here are some tips on how you can build one for your brand.
3. Set clear and measurable goals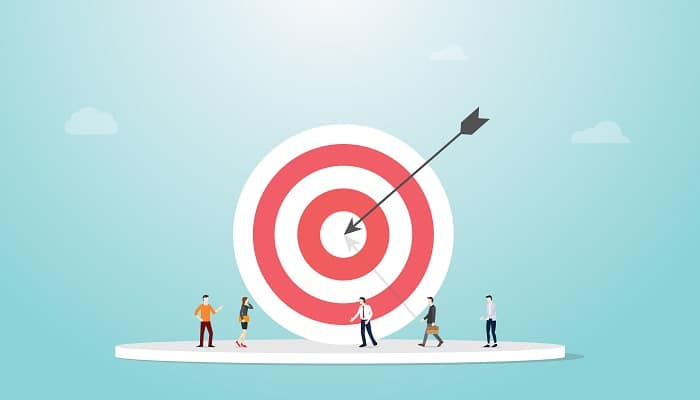 Before you rush off to create a profile on every social media platform out there, you want to set up your business goals.
What is your objective for building your online presence? Who are the people you want to attract? What channels are they using? What do you want them to do once they find your brand online?
Setting up clear and measurable goals for your business will help you assess if and how each and every one of your efforts is aiding you in reaching those goals.
Break down each objective and make an action plan that tells you and any other stakeholders how that goal will be achieved and what the key results should be.
For example, your overall goal may be "I want to generate 500 organic visits to my website each month." Now create a plan that breaks down each and every step that will help you get closer to attracting those visits to your site. Steps may be, "I will post a weekly blog and promote it on social media or via email marketing", "I will optimise my on-site SEO to increase organic traffic," or "I will guest-post on others' blogs."
This first step is essential. What's the point of building your online presence if it doesn't help you achieve your overall business objectives?
Setting goals will keep you accountable and keep you on track to success.
4. Be present on (relevant) social media platforms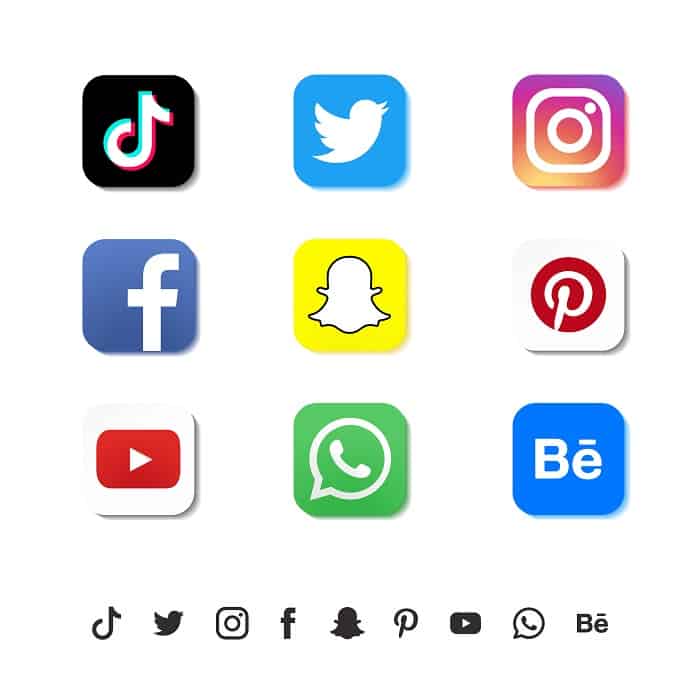 Modern-day social media networks can be a goldmine for small business owners.
With just an email address, some company information, and at little to no cost, social media platforms make it extremely simple when it comes to building your brand. there to the internet's over 4.33 billion active users.
However, this doesn't mean your business should be on all of them. In fact, having a presence on too many social media accounts can be detrimental to your efforts if you can't keep up with them.
Test out a couple profiles and regularly post and engage with your audience. Staying consistent with your activities on these channels builds your credibility and instils trust in your followers. When potential customers search online for your brand they will often look to social media to see what you are sharing and what other people are saying about you.
5. Build a website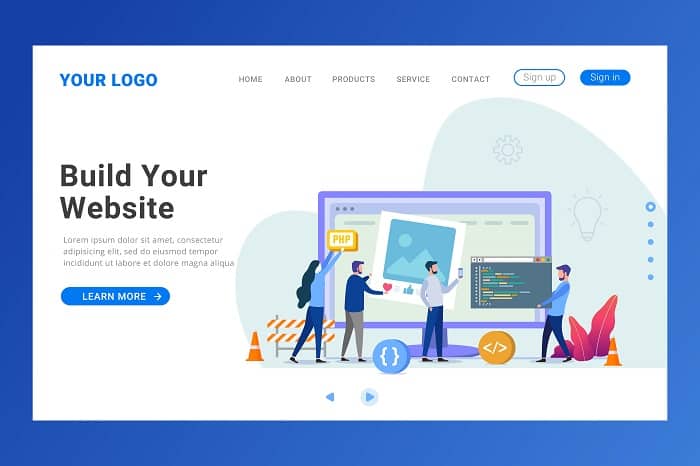 It may sound like a no-brainer, but if you want to show up online you'll need a (good) website.
Your website should act as the hub of all your online branded efforts. This is where users can find information about you or your company, your products or services, and get in contact with you. This is also where all your social media platforms should reference and lead back to.
Building a website nowadays is simple.
There are plenty of free website builders that offer high quality templates and user-friendly interfaces for first-time builders. Templates are often highly customisable, letting users add stock or owned images, change colour and font settings and rearrange sections.
When creating your site, remember to address the problems users have and provide a solution to that problem. Keep your messaging clear and concise, and keep your site navigation simple. Don't forget to add a contact page and an opt in for users to join your email list (we'll get more into that in a bit.)
6. Create or claim your Googly My Business account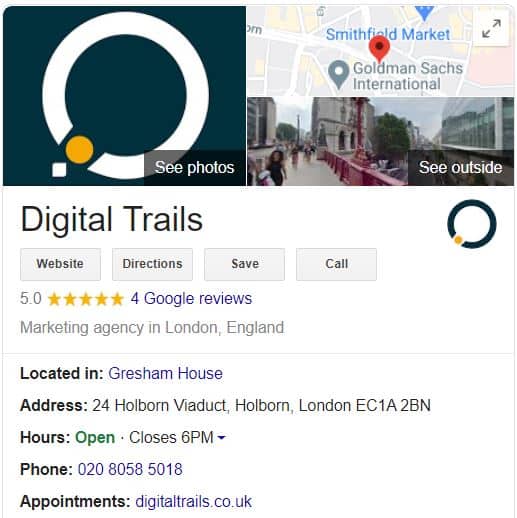 Your GMB profile is a powerful tool for your online presence. It not only allows to populate the search results with "owned" properties but also to showcase your brand with information, images, videos and additional information such as offers and discounts.
In many cases, even if you don't create a Google My Business account, Google will create one for you. It therefore makes sense for you to claim it, so you're in charge of what your customers interact with rather than leave it in someone else's hands.
A GMB account will also give you visibility in Google Maps, another channel that adds to your online presence and increasing your brand awareness.
7. List your business in online directories
Listing your business on top online directories can immediately boost the amount of "owned" search result pages Google, Bing other search engines deliver to users when they search for your brand. In the process, you'll also earn a backlink, (some) SEO value and start driving referral traffic to your website.
Directory listing can be a winning strategy, especially for local businesses. The authority of top ones such as Yell, 192.com , Yahoo (etc.), make it more likely that they will show up higher in search results, boosting your business' visibility online.
You can go about directory listing in two ways: manually uploading your business information to each directory or paying a company to automatically do it for you. Regardless of your choice, ensure you have NAP consistency across all directories. This is a very important signal for local SEO and can make a difference between your customers walking into your store or business or going to a competitor.
What does NAP mean?
Simply put, NAP stands for:
Make sure these details are correct and consistent across all your directory submissions.
8. Create an email marketing list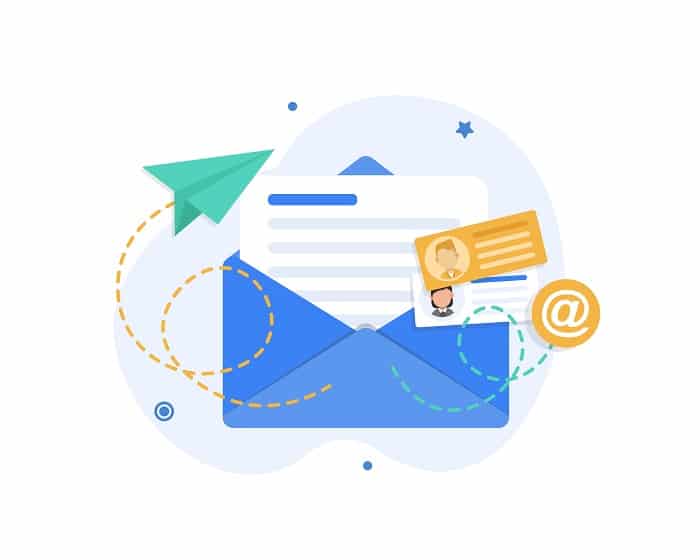 Creating an email marketing list allows you to engage with current and potential customers on a regular basis via newsletters and promotions, and is one of the best ways you can build your presence online.
There are various way to collect users' email addresses:
Add a call-to-action (CTA) button on your website and all your social media profiles to promote your email newsletter.
Include an opt-in form on your website, offering free content in exchange for name and email address.
Add a registration link to any online communication with customers (e.g. in order confirmation emails after a transaction has taken place).
Add a registration link to your email signature.
Creating an email list gives you the chance to let your audience know first-hand of news, new products or offerings, or online content you've created, and directs them to those landing pages, in turn boosting your online presence.
9. Use SEO (Search Engine Optimisation)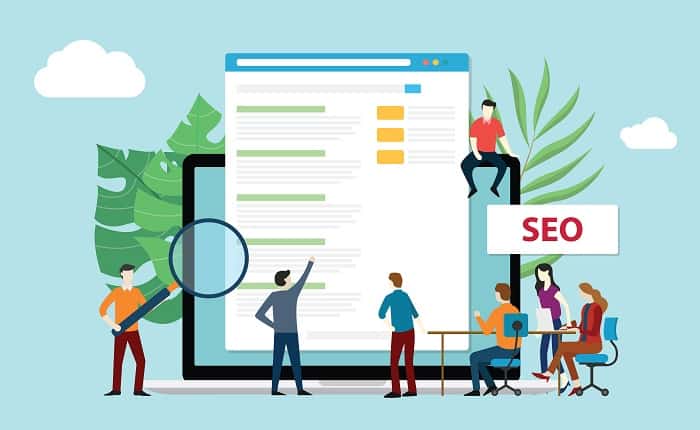 SEO plays a huge role in how visible your brand is online, specifically in search engines such as Google and Bing.
You may have built a professional and modern-looking website, but if it is not optimised, it's likely no one will ever see it.
SEO (content) can be categorised into two types: on-page SEO and off-page SEO.
On-page SEO means optimising the content on your website for search engines to generate organic traffic. Some examples of this on-page content are product descriptions, blogs, headlines, HTML tags and images. On-page SEO helps search engines understand your content and how relevant it is to searchers' queries.
Off-page SEO goes more technical and refers to what happens off your website and how it affects your business' search engine rankings. Examples of off-page SEO are acquiring backlinks, brand mentions and social media signals, among others. Off-page SEO gives search engines such as Google a better idea of how other websites and users perceive your site, enabling it to rank more or less authoritatively.
You don't need to be an SEO expert to take matters into your own hands. There are a tonne of free resources you can find online, such as Moz's Beginner's Guide to SEO.
If you want to really boost your rankings and maximise your online presence, you may want to get in touch with an expert or online reputation management agency. Here at Digital Trails we have a team of SEO experts based globally that specialises in both on-page and off-page SEO optimisation for a wide array of markets and industries.
10. Create and share valuable content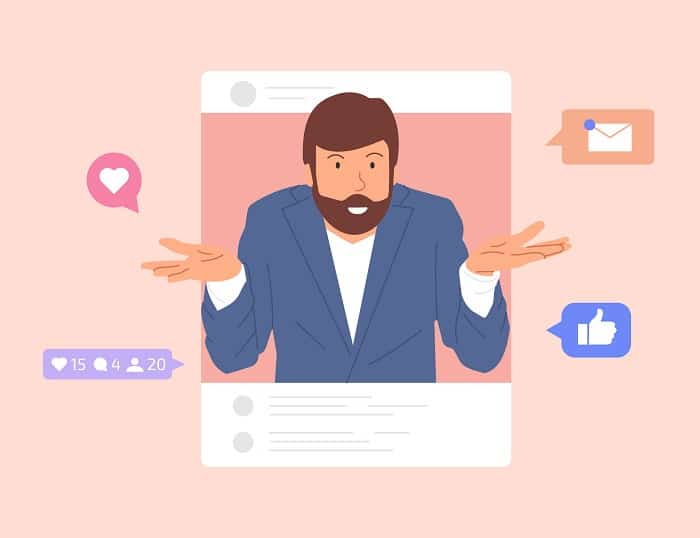 Creating content that is both valuable and consistent content will help you develop credibility in your niche, gain your audience's trust, and gives you more opportunities to show up in search engines, all helping you build your online presence.
Don't fall into the trap of posting for the sake of posting, whatever it may be. Sharing content that is shallow, uninspired, and unhelpful to your audience will likely cost you 1) customer loyalty, 2) the interest of potential customers, and 3) your rankings in search engines.
Ask yourself what your audience's pain points are, what type of content they would find valuable, and create your content around that.
Content can take various forms, such as blog posts, ebooks, podcasts, video tutorials, infographics, etc. Choose the best channel for each piece of content and share it there. For example, a video tutorial can be posted on your YouTube channel, while an infographic would be most appropriate on Facebook or LinkedIn.
11. Invest in Digital PR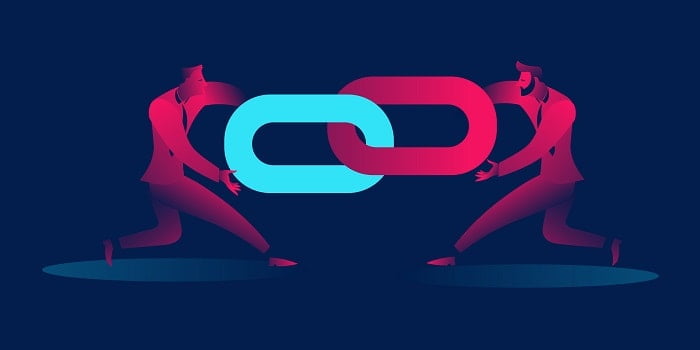 While traditional forms of public relations tend to focus on channels such as print media, news media, TV and the general press, Digital PR extends its reach to many other online channels such as websites, social media, influencer campaigns, blogs, and online news.
Digital PR campaigns, done correctly, can generate authentic earned media to boost brand awareness and your brand's visibility in online searches. What's more, Digital PR can also earn you links to your website, increasing its organic visibility over time.
This type of outreach is not easy, however, and takes a certain level of expertise and media liaison experience to be done successfully.
12. Track, measure and improve on results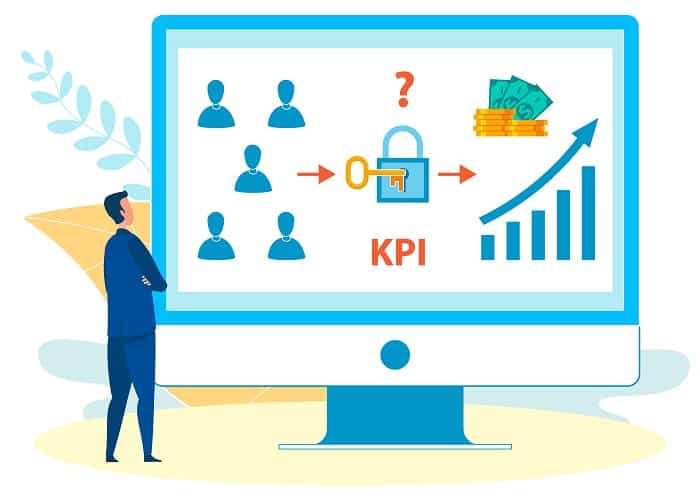 Perhaps the most important tip in this blog post is tracking your results and continually making improvements.
How can you tell if any of your hard work is actually paying off if you aren't constantly measuring your results against your objectives?
Make it a point to check up on your results at least monthly to ensure that what you are doing is aligning with what your goals are. Depending on your planning, this could mean tracking the number of shares your blog posts are getting, the number of likes on your Facebook posts, or how much organic traffic your website has generated the past month.
Keeping track of these results will help you decide on whether or not you need to change your strategy and how to do so.
Conclusion
Building your online presence can be a time-consuming and difficult process and as you can probably tell, there is no single strategy that can be applied to all businesses.
The recipe for discovering the best strategy for you is a mixture of trial and error, and lots of patience.
If you see something isn't working, play around with new approaches until it does. Building up an online presence doesn't happen overnight and oftentimes it can take months or longer to do so effectively.
It's just a matter of time until you find out what works best for your brand.
News and tips like these,
straight to your inbox.
Your subscription could not be saved. Please try again.
Your subscription has been successful.